Meet our Crew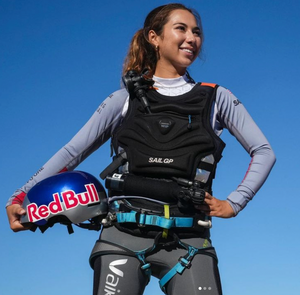 CJ Perez 🇺🇸
Ambassador, CSYRT Helm
Born and raised on Oahu,Hawaii, CJ Perez began sailing when she was 13 years old. She has a competitive spirit and fast growth rate, snatching an Open Skiff World and North American Championship title within her first 3 years in the sport. Foil sailing in the WASZP class, she recently won the 2021 US National Championships.
CJ is the youngest person ever to join the SailGP league. She represents the United States SailGP Team.
CJ is a part of our Clean Sailors Youth Racing Team.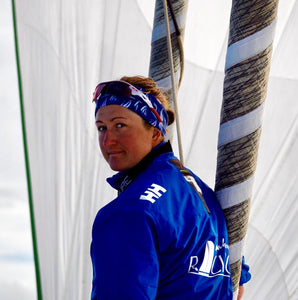 Hannah Stodel 🇬🇧
Ambassador
Hannah is a three-time World Champion and four-time Paralympain sailor. She grew up in the East of the UK and learned how to race from her parents, both fierce competitors: Mum narrowly missed out on selection to the 1988 Olympic Games in Korea while Dad was a strong player on the Hornet and 505 circuits.
By 13 years old Hannah had attracted real attention. Dame Ellen MacArthur took Hannah racing aboard the trimaran "Foncia Kingfisher" during the Round the Island Race in 199 and at 15 the call from Andy Cassell, the Atlanta 1996 PARALYMPIC Gold medalist in the Sonar class, came, inviting her to go and train with him. 
She held the mixed World Championship title in the 29er class, and actually viewed disabled sailing as the weaker option until this point. Selection for the Sonar Development Squad and work with some of Britain's finest sailors, coaches and support staff saw her win multiple World, European and National Championships over several sailing classes.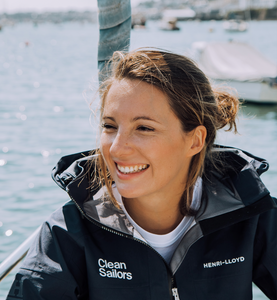 Holly Manvell 🇬🇧
Founder and Skipper
Like many, Holly's first taste of sailing was in the Optimist. Capsizing (repeatedly) in cold reservoir water however, wasn't something she relished, and so over the years switched to keelboat sailing.
Holly is a keen sailor with many nautical miles under her belt. Combining her passion for oceanography and geography, and love for sailing, she set up Clean Sailors in 2020 to engage fellow sailors and water-lovers in safeguarding the future of their passion – the sea.  
Holly's interest in our world has seen her work with various international development organisations on climate, population, and air and water quality. Her core background is in business, from private-equity ownership to listed companies. She's an Ocean Conservation Trust Advocate, Henri-Lloyd Pioneer and Trustee of the Royal Cornwall Yacht Club Sailing Trust.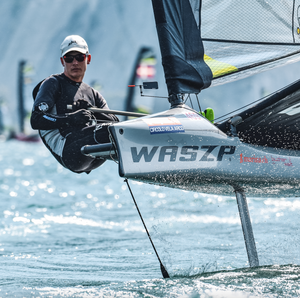 Jann Schüpbach 🇨🇭
Ambassador, CSYRT Flight Controller
From a very young age, Jann was sailing a small family boat in the Swiss Alps. He soon took over the helm and began sailing competitively in the Optimist class. After a successful time in the Opti and several national and international podiums, Jann continued his sailing path in the 420 Dinghy, as Crew. He is currently training in the WASZP, preparing for the European and World Championships, alongside our 69F Youth Foiling Gold Cup 2022 campaign.
Jann is a part of our Clean Sailors Youth Racing Team .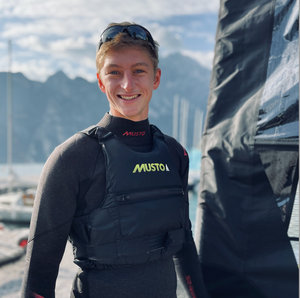 Lukas Hesse 🇩🇪
Ambassador, CSYRT Main Trim
Lukas is a professional sailor and German Champion 2020.  As well as training for Olympic campaigns and more recently training in the WASZP and 69F dinghies, Lukas has a passionate interest in protecting our oceans.
Lukas started sailing Optimists at the age of six, on the beautiful Lake Chiemsee in Bavaria, Germany and has been hooked ever since. 

As an Opti sailor, Lukas achieved 7th at the Worlds in 2013 and was awarded Second Best Nation. He then graduated to 29er boats, taking part in the World Sailing Youth Worlds in New Zealand. In 2017 he started a 4-year campaign for the Olympic Games in the 49er.

Lukas is currently training for the 69F Youth Foiling Gold Cup and the WASZP Worlds. 
Matt Marfaing 🇫🇷
Honorary Clean Sailor
Matt started sailing when he was around 6 years old. He was already a sea lover and sailing was more an opportunity to enjoy the water than a sport.
At 10 years old, his parents took the whole family (Matt and his two siblings) for a 5-year round the world trip on their 40 feet steel boat.
Matt has stopped sailing since and over the years has competed progressionally in multiple boats starting with Hobie Cat 16. After joining the French national team, he quickly moved to F18, Tornado, all kinds of multihulls, skiff and fast monohulls. From the beach cat to the 60 foot offshore Trimaran, Matt has sailed some amazing boats alongside some incredible sailors. Although he is initially a French citizen, he has been training and living in California since 2016.
Matt is passionate about the health of our ocean and recently completed the Worrell 600 and European F18's in the name of Clean Sailors.
Paddy Hutchings 🇬🇧
Ambassador
Paddy Hutchings is a 21-year-old sailor from Plymouth and from an early age, grew up sailing around the South West. He is a keen advocate for our oceans and seas.
After finishing his A levels he competed on the world stage, representing Great Britain and teams such as Team Malizia and Pip Hare Ocean Racing - both very well established "around the world" racing teams. After gaining experience and sailing with these teams, he confirmed his entry into the legendary Solitare Du Figaro, a gruelling offshore race taking place around the French coast for over 2500 nautical miles in August 2022. The Solitaire Du Figaro attracts the world's best sailors and is a huge event in the sailing calendar worldwide.
Sophie Quintin 🇫🇷
Honorary Clean Sailor
Sophie is a PhD researcher at the University of Portsmouth, Centre for Blue Governance who embarked on the Clipper Round the World Yacht Race 2019-20 edition, participating in the final 5,000-nautical mile leg across the North Atlantic Ocean from Bermuda to New York, onto Derry-Londonderry and finally London (June/July 2022).
She grew up on the northern shores of Brittany, France where the sea and all things maritime are rooted in the culture. She is a qualified skipper with many years of sailing experience who has recently turned to ocean racing as a personal challenge.
Whilst her research explores maritime security as a multi-facetted concept and area of activities, her work at the Centre for Blue Governance has broadened the scope of her interest and activities to ocean conservation. For her Clipper adventure she has made ocean sustainability and health her "reason to race" and will continue to be an advocate for change in the maritime sector and sailing community.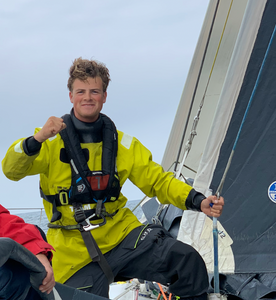 Scipio Houtman 🇳🇱
Ambassador
Scipio is a Dutch professional sailor who has been sailing his entire
life. From being onboard with his parents as a baby, Scipio began taking the helm himself in an Optimist, when he was 7 years old.
Since then, he's sailed and competed globally in a whole variety of boats including the laser4.7, laser radial, 49er FX, 49er, Nacra17, 69F, and he's now back in de 49er working on his Olympic campaign.
He holds the 69F speed record at 34.9 knots (wowsers!) with
his team having also won first place in the Youth Foiling Gold Cup 2021.
Scipio loves speed and high-adrenaline racing, powered by nature, and his passion for the health of our waters sees him using his platform as a professional athlete to help change the way we use and look after our seas.