We are sailors who love the sea.
Inspring generations of sailors in clean sailing.
Top tips for Clean Sailing
The sea is our passion, pastime and in many cases, our profession. We love the sea.
Let's get cleaner and reduce our impact on our waters! Here are some top tips on how to get started on being a Clean Sailor (on land and at sea!)
The Unsatisfactory Facts
•  Over 10 million tonnes of plastic makes its way into the ocean, every year, taking up to 600 years to breakdown.
•  Close to 640,000 tonnes of fishing gear is discarded in the sea, every year.
•  Up to 40% of marine litter comes from maritime pursuits and industry.
•  Ships are responsible for 2-3% of all greenhouse gas emissions globally, predicted to double or triple by 2050.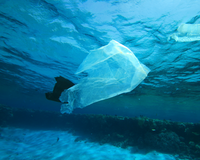 Mobilising our global sailing community in ocean conservation.

Education.
We share research and knowledge about the health of our oceans.
Inspiration.
We inspire our global sailing community to join us as ambassadors for cleaner seas.
Solutions.
We go beyond identifying issues and provide ideas, answers and products that make sailing cleaner.
For our oceans, for our seas. We are Clean Sailors.